Jasmine Gardner
A portfolio of work that demonstrates both my Fine Art and commercial practice.
A Manchester based artist who recently graduated from Manchester School of Art studying Fine Art and Art History.
"Take your Chinese and shove it up you ass, you chinky pig!", 2021
7 Ivory stoneware with tin shiny glaze and cobalt oxide on 7 MDF plinths.
My BA final project,
Artist Statement:
Being born in China, and growing up in the UK, cultural diaspora has allowed me to perceive the ongoing xenophobic and racist arrogances towards the Asian community through both the Eastern and Western eye. These feelings of being othered, alienated and fetishised have left me to feel angry and ambitious to speak out. Referring to traditional Chinese craft allowed me to explore the dichotomy between the beauty of the forgotten Ming Dynasty 'Moon- flask' vase, an artifact of an antiquarian context, and the internal need to confront those who inflict physical and emotional pain onto myself and the Asian community. The vase's figurative form acts as a reminder that the issues my work challenges are nothing but human ignorance. My work aims to alter the perception one has on traditional Chinese craft and the messages it can potentially hold.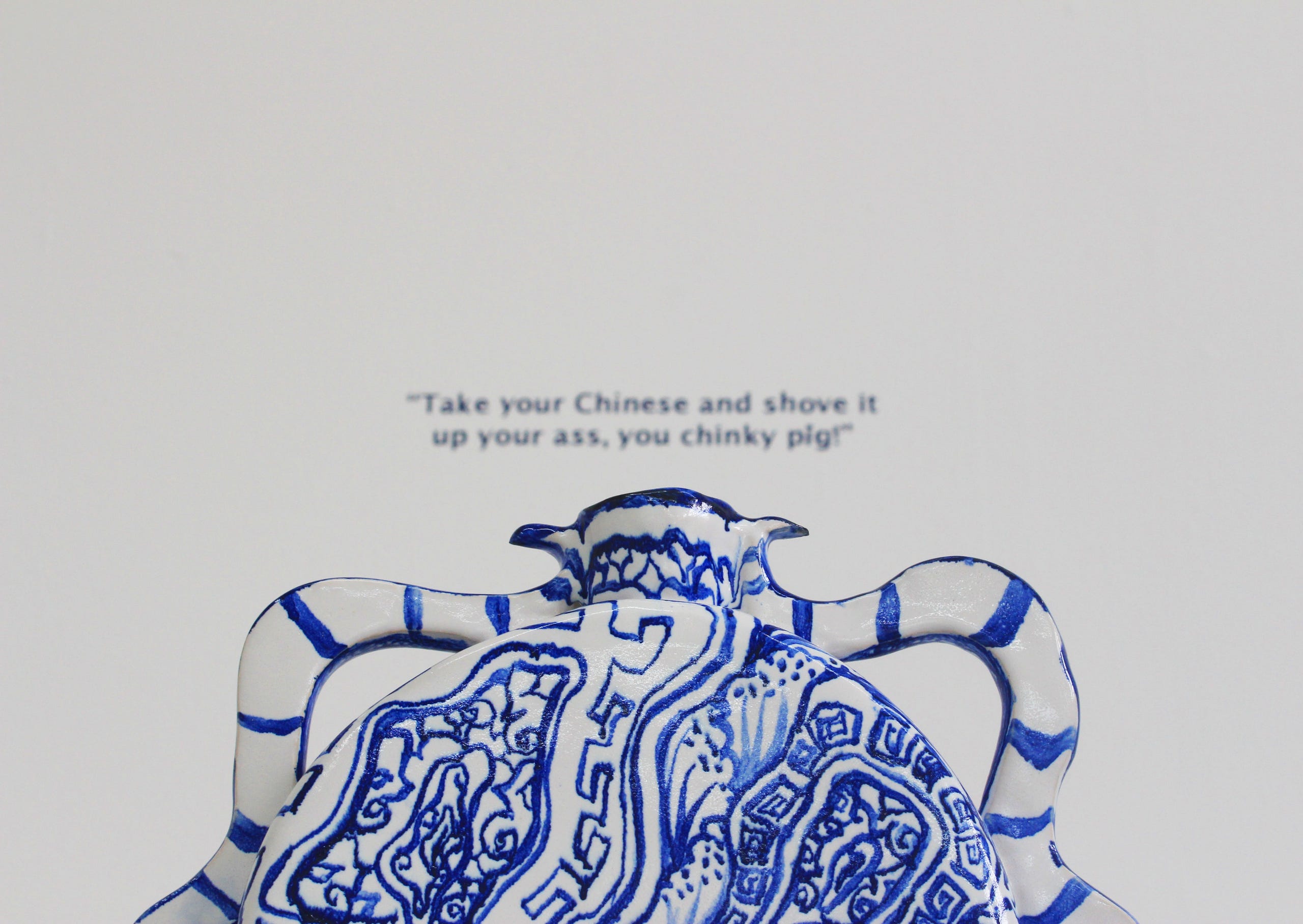 Fine Art Practice:
Having experienced a variety of different disciplines throughout the years, I have found fine art to be my strength and a prominent interest, specifically looking at the recontextulisation of traditional Chinese craft and the bombardment of capitalism.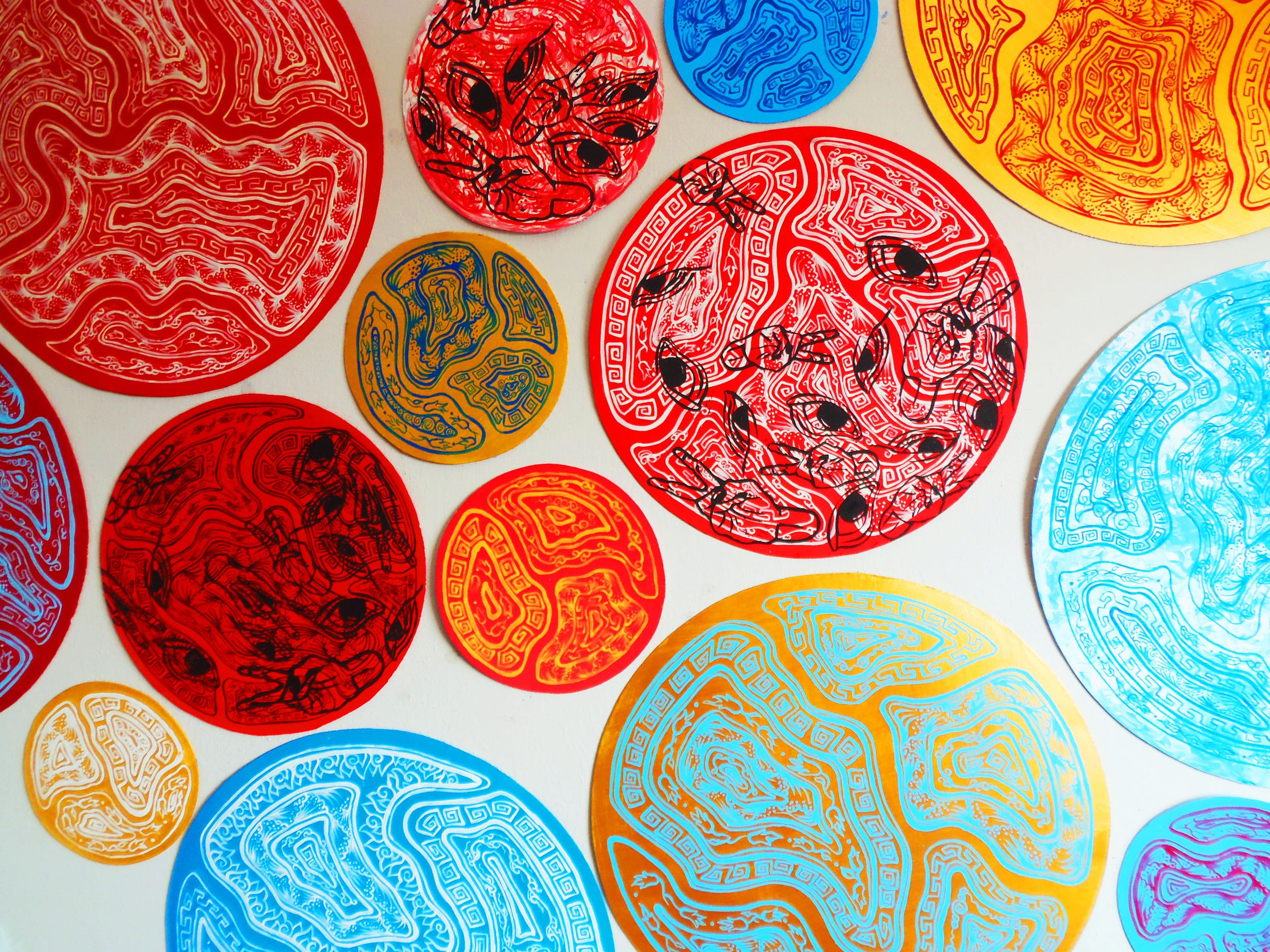 Commercial Art Practice:
Over the years I have been commissioned artworks varying from collage to acrylic paintings. This has enabled me to interpret a brief creatively and effectively.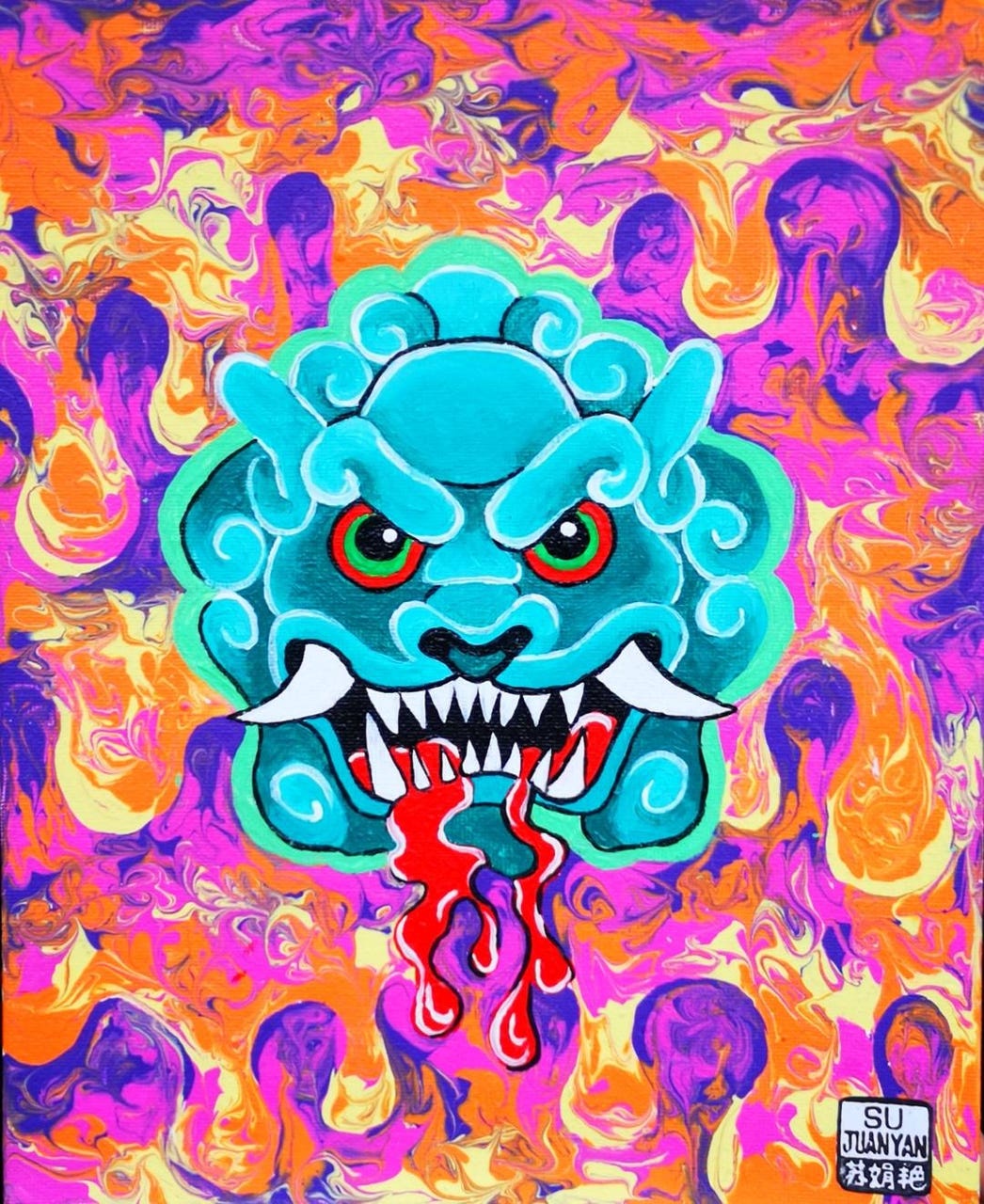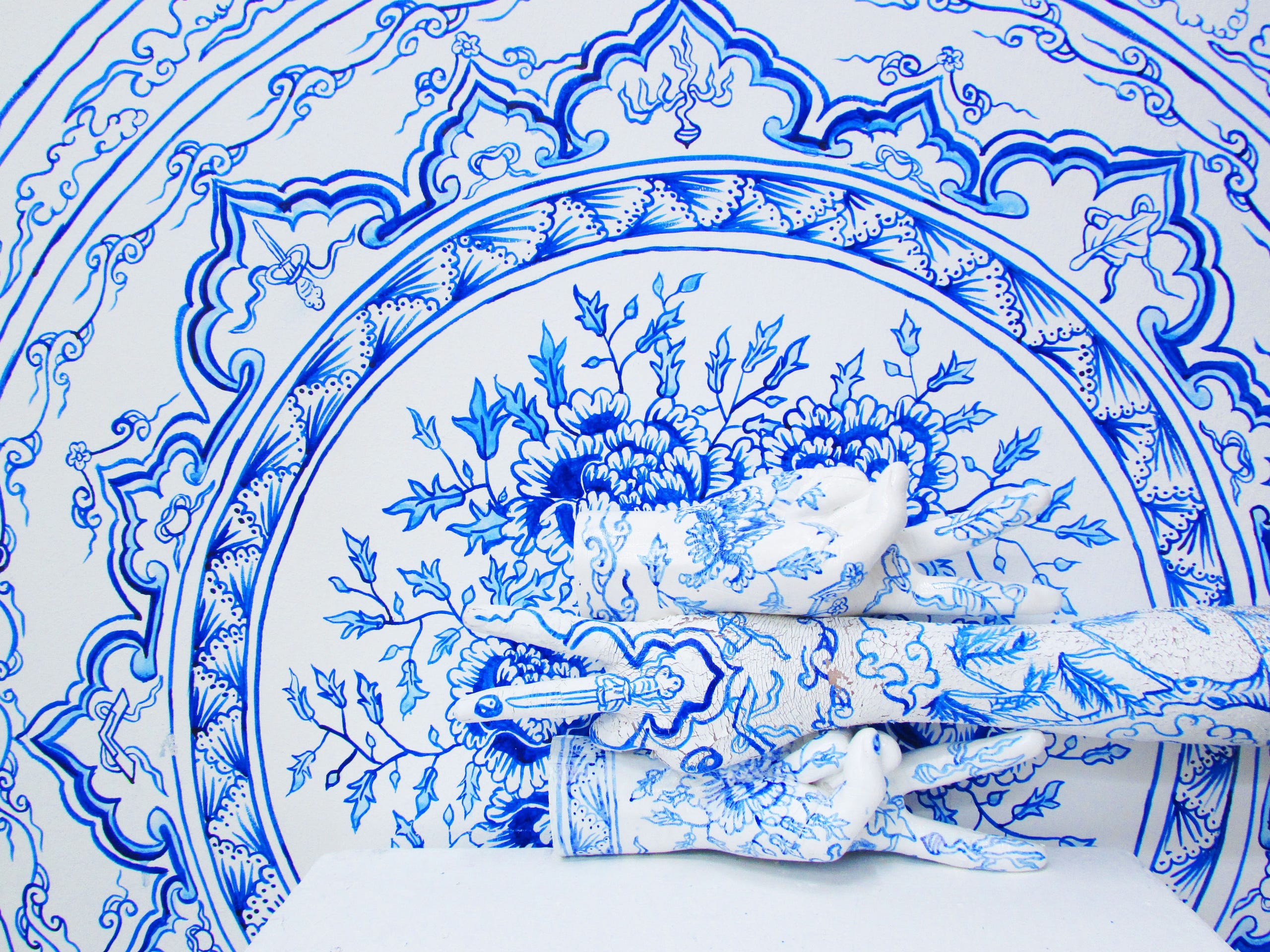 About Me
Does my work interest you and you would like to find out more about me as an artist click here!